Curatorial Projects and Workshops:




> QUESTIONING THE NOTION OF NEUTRALITY

In collaboration with Alexandra Eguiluz, Ida Flik and Zoya Feltesse
Teaching To Transgress Toolbox Program - Funded by the European Union and developed transnationally by three art schools: erg (Brussels, BE), HDK-Valand (Gothenburg, SE) and ISBA (Besançon, FR) Erasmus+ Strategic Partnership (2019–2022)
Link

Based on peer-learning and collective research practices

Teaching To Transgress Toolbox*

was a research and study programme on critical pedagogy in the arts. As part of this program we collected and documented different people's thoughts and perspectives on the idea of "neutrality" in the context of education and academia. These interviews critically discuss the history of university institutions and the racist, patriarchal, ableist, etc. foundations on which they were built, and expose how this continues to shape the institutions today – for example, through structural exclusions from the institutions, the hegemony of certain areas of knowledge, and much more.

You can watch the interviews

here






Interviews in English, Spanish, French and German with Richard Dietrich, Daniel Terres, Nontokozo Tshabalala, Cecilia Eguiluz, Just for the record collective, Agnieszka Butacik, Nino André, Adrian Golopo, Cesy Leonard and Constanza Rossi.

- Workshop I : "Rencontres et ateliers: les pédagogies critiques en écoles d'art", December 2020, Villa Arson, in France.
- Workshop II: "Radicall inclusivity", May 2021, Paris College of Art in France.




> Exploring Autotheory Workshop

Organised in collaboration with Kolbrún Inga Söring and James Duffy.
Valand Academy Sep - Nov 2019
Project in process: 3 sessions Workshop + open publication + Presentation at The 3rd PARSE Biennial Research Conference: Human, 13-15 November, 2019, Gothenburg

For the 2019 PARSE Biennial Conference: HUMAN, we proposed a participatory workshop resulting in an open-ended publication which was presented during the conference. As a research group in the context of HDK-Valand we explored the formation of the Other. This led to discussions about how social groups form and how power structures within society shape the way we look at ourselves and others.

Link




The workshop was a forum to explore and expand the concept and application of Autotheory, looking into how it can be used and/or applied to other practices. During the sessions, we discussed the role of performative writing, situated knowledges, and the creation of a collective publication which would include different voices.

The workshop engaged with texts such as Donna Haraway's Situated Knowledges and Maggie Nelson's Argonauts to name a few. Participants were then invited to use Autotheory as a tool to explore their personal histories, using it in an expanded and explorative form.

The term 'Autotheory' refers to the method of analysing personal experience within political contexts, and examining how the self is constructed through the available epistemologies of our current socio-political climates. The thematic of the conference offered a framework to discuss Autotheory in, both in relation to Biopolitics as well as the contested universality of the human across the divisions. Our aim was to invite participants to explore the use of Autotheory as a method of practice, to record and to see its capabilities in text and non-text-based disciplines when discussing the self in relation to the governance of the category of human.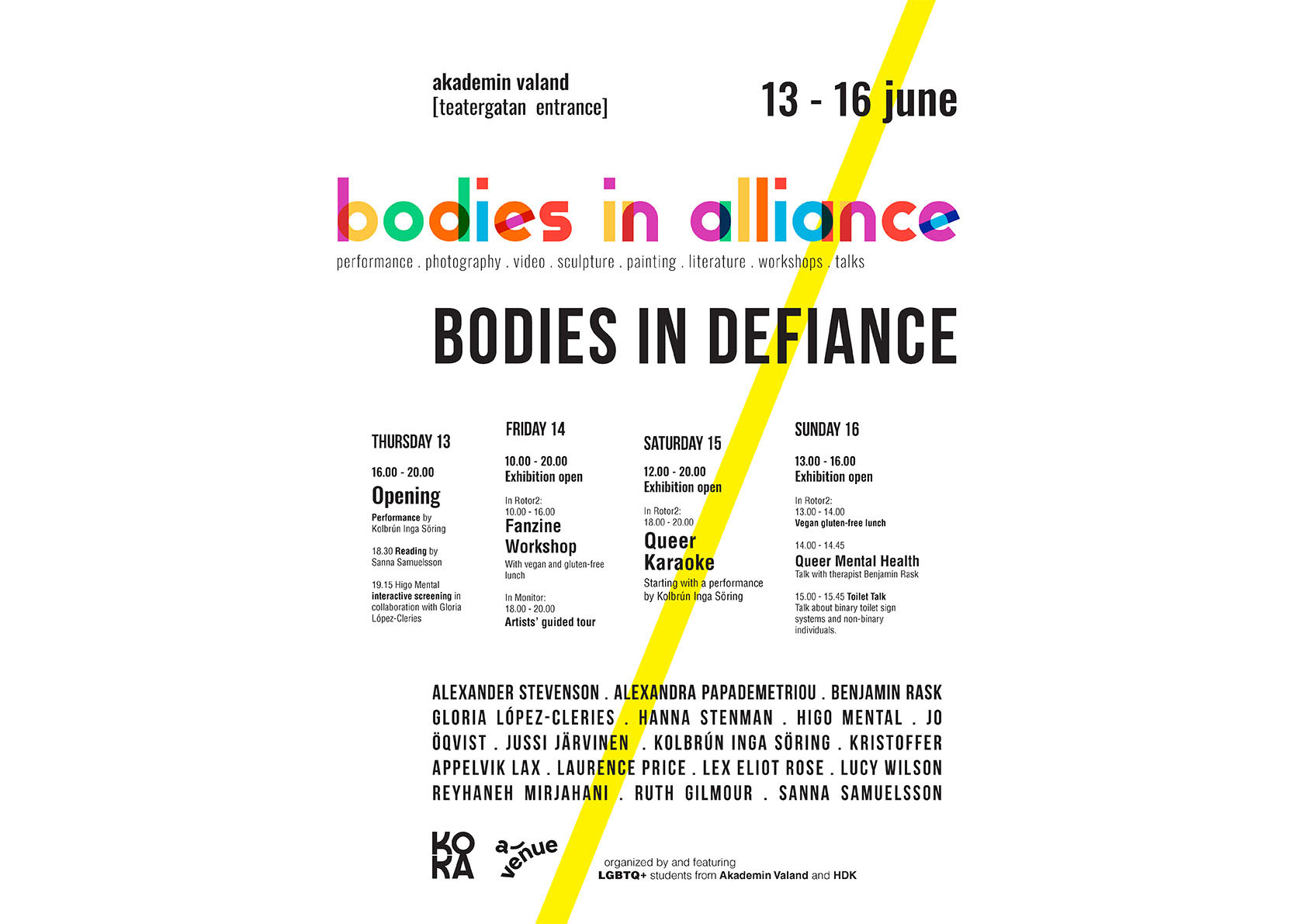 > Bodies in Alliance/Bodies in Defiance
13-16 June 2019 Valand Academy
Open call + exhibition + program of activities four days
Organised in collaboration with Sanna Samuelsson, Alexandra Papademetriou and Kolbrún Inga Söring

During the Pride week in Gothenburg, we created an open call to foster collaborations between different faculties of the University: fine art, literary composition, craft, psychology. The four-day program included artist talks, a fanzine workshop, a karaoke party, as well as two panel discussions.

During those four days we occupied the Valand gallery spaces (Rotor and Monitor) with a two-part exhibition, we had lunch together, we talked about our projects, our fears and interests. The title was inspired by Judith Butler's text "Bodies in Alliance and the Politics of the Street", which created a conceptual framework to think about our bodies within the public space.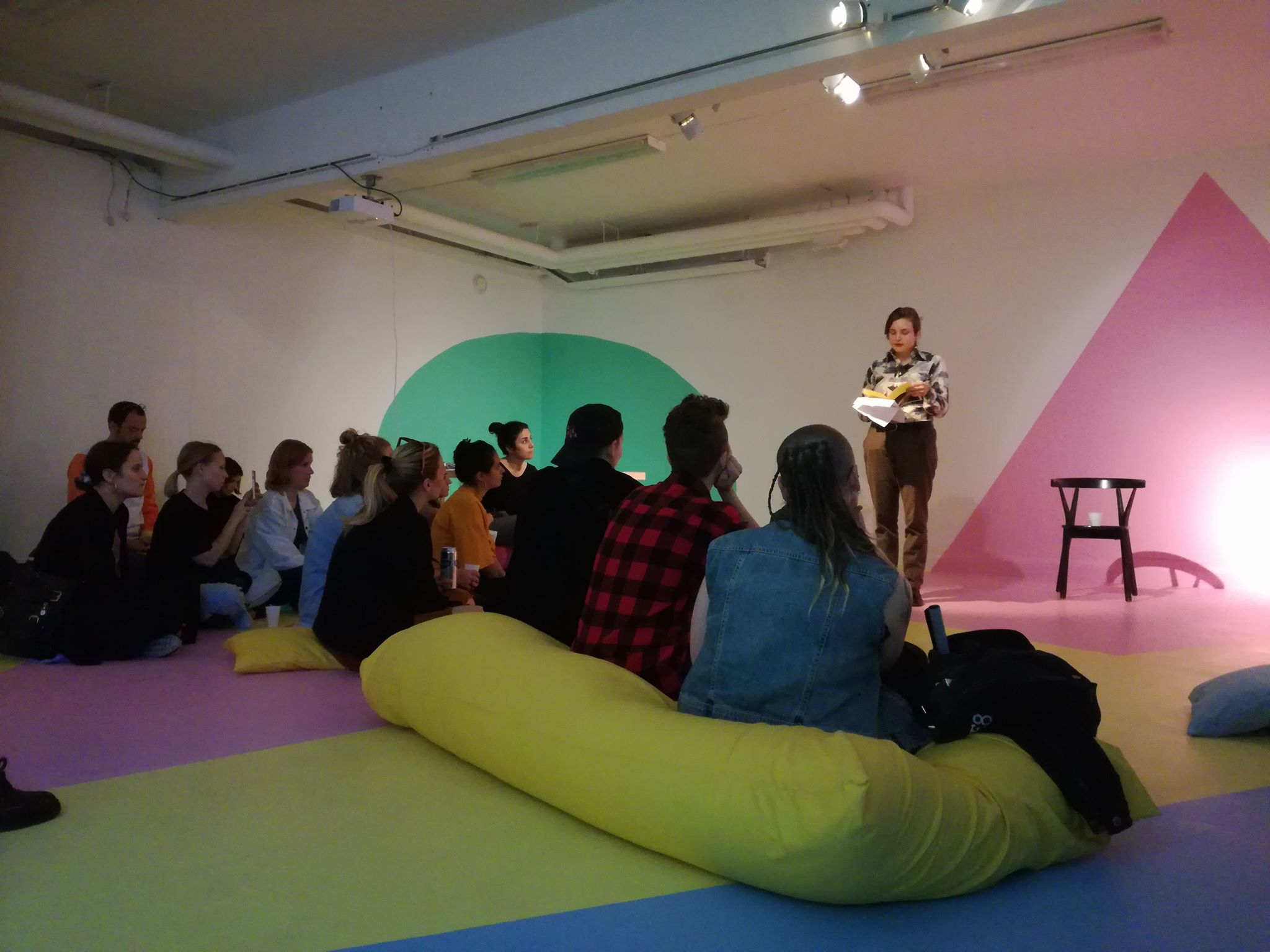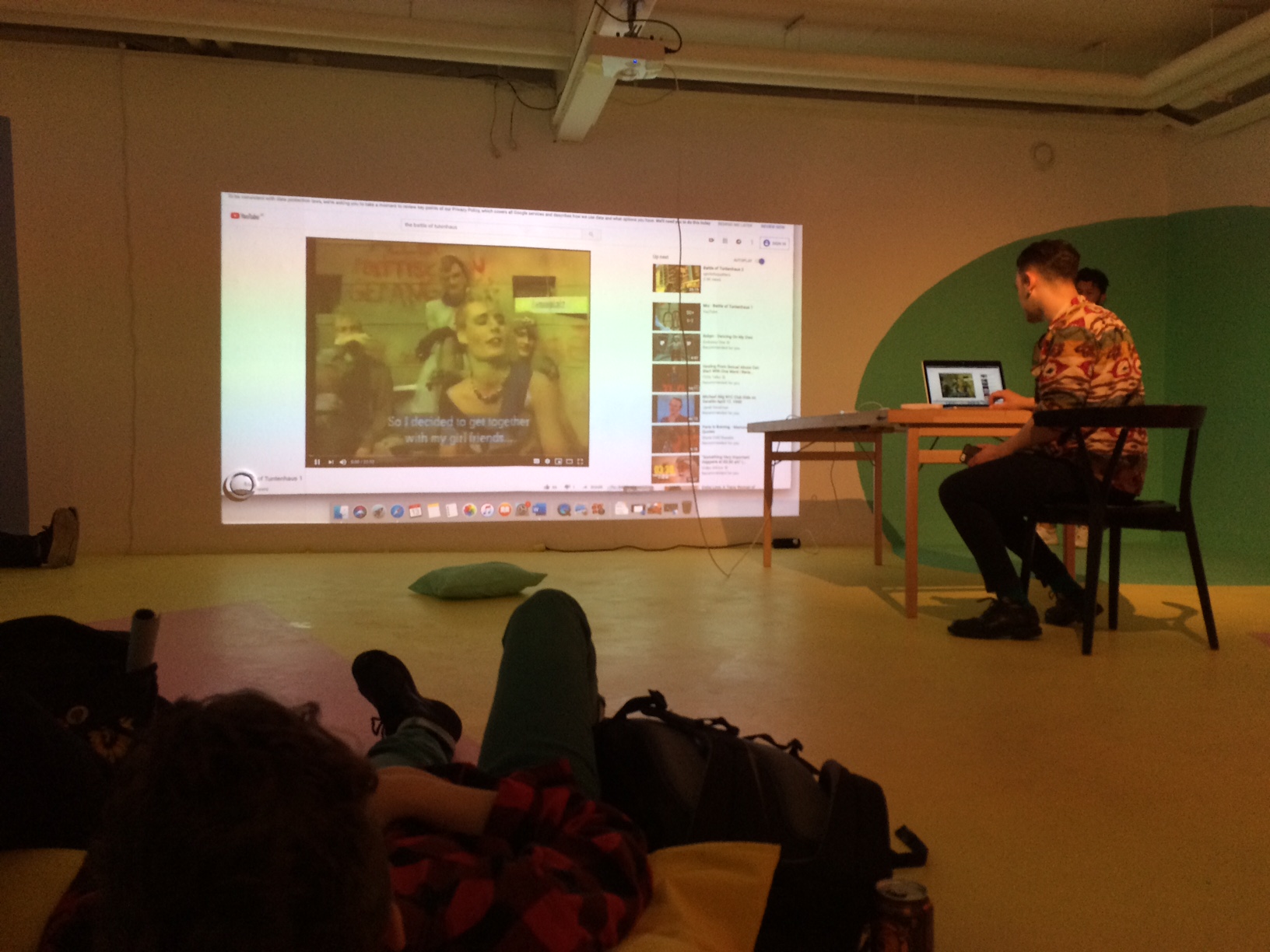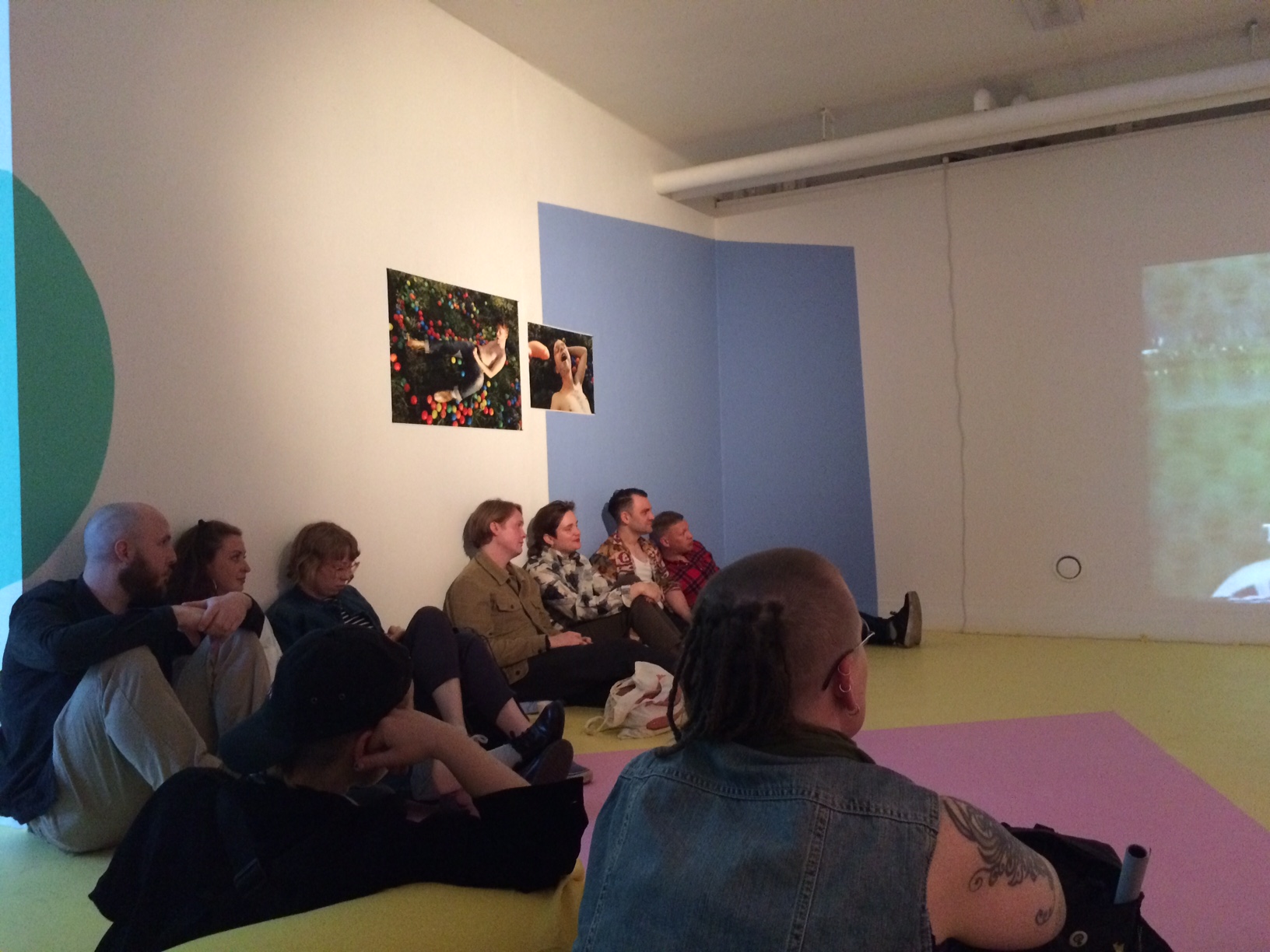 ART AFTER RESEARCH

Fine Arts Faculty, Cuenca, Castilla - La Mancha University, Spain March 2017
Open call + 2 days program
Organised in collaboration with Alvaro Porras, Victor Arraez,
Esmeralda Gomez and Jose Luis Panea.

This seminar was organised in the framework of the PhD program in the Castilla-La Mancha University, Spain. In the Fine Arts faculty, we were more than twenty PhD candidates who never had a platform to share our experiences, our research, or to discuss our work with each other. The event aimed to point out a lack of empathy, and an excess of competitiveness and isolation within the institution. At the same time, we created a space within which we could get to know each other and discuss in two panels what could be improved or changed. Our aim was to create visibility and offer a platform for experience and knowledge exchange.