Tezcatl (Espejo mágico)

2021
Obsidian sculpture
138.30 x 67.10 x 7.10 mm


Tezcatl, 2021, Gloria López Cleries. Foto: @auraticafotografiadearte

Tezcatl (Magic Mirror) is an obsidian sculpture hand-carved in an artisan workshop in Valle de Teotihuacan, Mexico. The sculpture shares the same design as an iPhone 7 and the same raw material that Aztec mirrors were made from, volcanic glass.

Obsidian mirrors, called Tezcatl in Náhuatl, were instruments used in sacred rituals and the main attribute of the deity Tezcatlipoca (smoking mirror). Wizards used these polished black glass cylinders to travel to other worlds and see the future.



Tezcatl (Espejo mágico) es una escultura de obsidiana tallada a mano en un taller artesanal en el Valle de Teotihuacán, México. La escultura comparte el mismo diseño que un iPhone 7 y la misma materia prima con la que se realizaron los espejos aztecas, vidrio volcánico.

Los espejos de obsidiana, llamados Tezcatl en náhuatl, eran instrumentos utilizados en rituales sagrados y el principal atributo de la deidad Tezcatlipoca (espejo humeante). Los hechiceros usaban estos cilindros pulidos de vidrio negro para viajar a otros mundos y ver el futuro.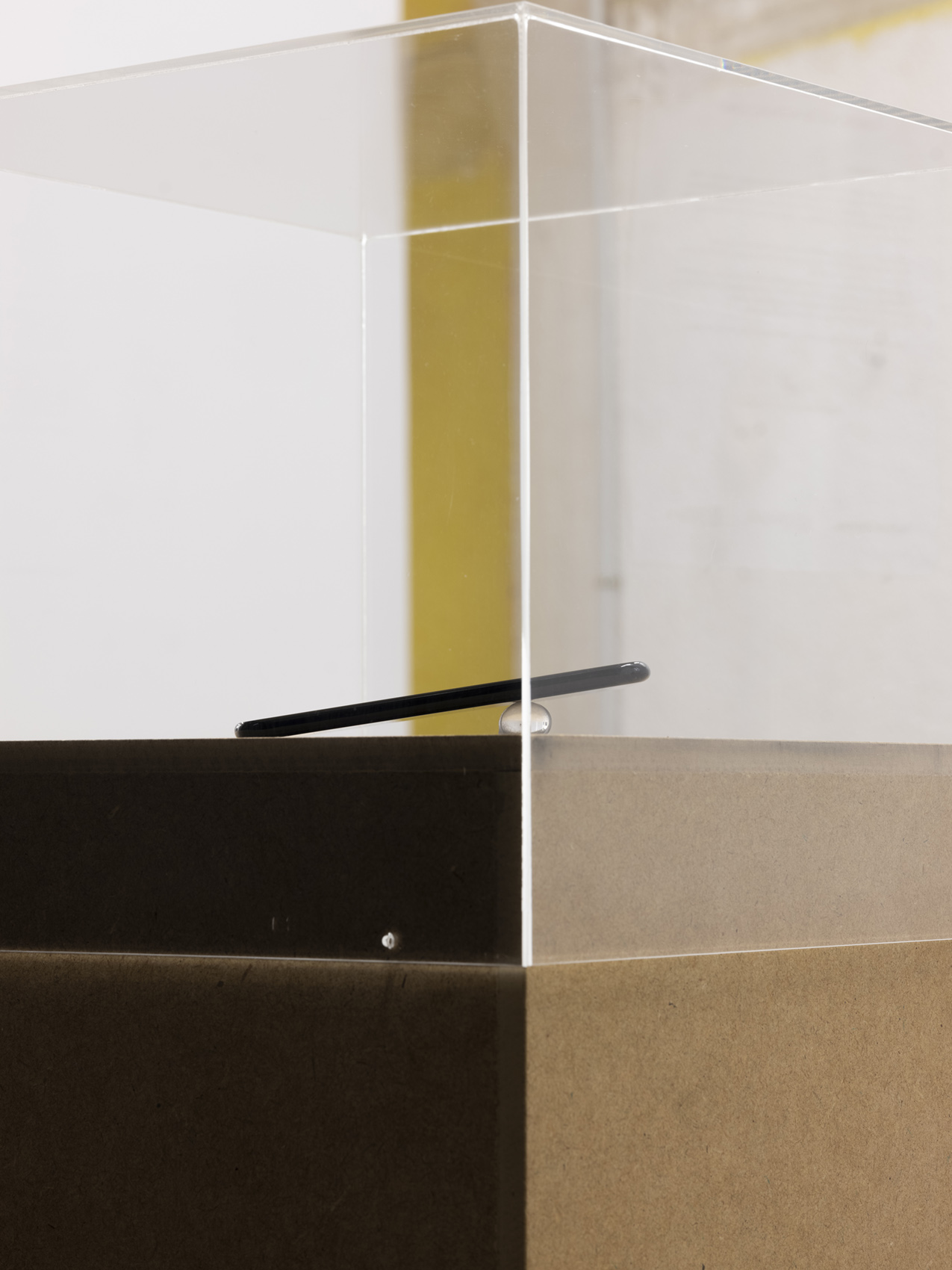 Foto: Aleix Plademunt






Audiovisual documentation - Tezcatl (Magic Mirror).
Gloria López Cleries 2021
00:00 Documentation of the obsidian extraction process at the geological site located at the western end of the town of Magdalena in the state of Jalisco, Mexico.
01:16 Documentation of the carving and polishing processes of the sculpture by hand of the master craftsman José Enrique Gerardo Cuevas Nájera at Taller de Obsidiana located in San Martín de las Pirámides, Teotihuacán Valley, state of Mexico.

Documentación audiovisual - Tezcatl (Espejo mágico)
Gloria López Cleries 2021


00:00

Documentación del proceso de extracción de obsidiana en el yacimiento geológico ubicado en el extremo occidental del poblado de Magdalena en el estado de Jalisco, México.


01:16

Documentación de los procesos de tallado y pulido de la escultura a mano del maestro artesano José Enrique Gerardo Cuevas Nájera en el Taller de Obsidiana situado en San Martín de las Pirámides, Valle de Teotihuacán, estado de México.